Kitchen Hacks: Regardless of the class of the woman, no matter how high a position or whether she belongs to a big family, the kitchen does not leave her behind. Even if she does not like to cook, even if the cook has not come, then she has to go to the kitchen. At the same time, there are many working women who have to go to the kitchen to cook food even after coming tired from the office. But, you might be surprised to know that this American woman has adopted such a method that she can feed her family without cooking for the next 8 months.
Kelsey Shaw, who lives in Indiana, USA, has prepared and preserved 426 meals for her family for the coming 8 months. Kelsey is the owner of a farm and has adopted food preservation techniques since 2017. They store and preserve food through methods such as dehydration and canning. According to Kelsey, her family eats fresh farm items during the summers, but Kelsey preserves the food for the rest of the month. They say that they are also prepared for any such crisis and natural calamity that usually disrupts the food supply.
If you are troubled by the smell of the mouth, then start adopting this simple recipe, Bad Breath will go away
Kelsey says that she takes at least 2 hours a day to preserve things. With this preservation technique, they have preserved jams, pickles, pasta etc. Due to this, he did not have to run from place to place even during the corona epidemic.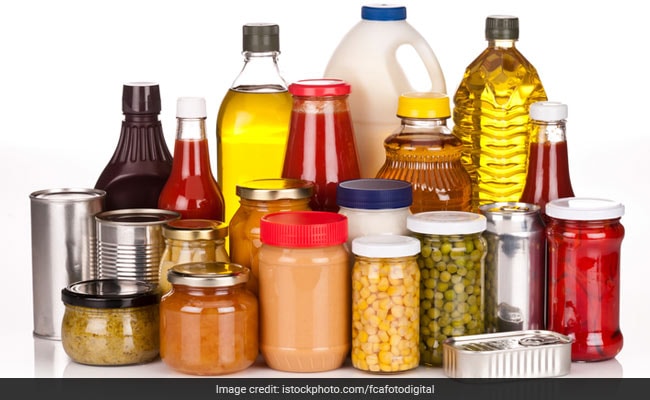 How to Preserve Food
There is no doubt that there is nothing better than eating fresh food, but you can make a habit of preserving some things. With this, when you do not feel like cooking, then you can serve the preserved food only by preparing roti or rice with minimum effort.
You can preserve fruits, vegetables, pulses and fish by drying them.
Gatte, Badiya, Papad, Spices, Radish etc. are dried in the sun and preserved.
Food can be kept dry cooked, especially meat. Without moisture it does not rot quickly.
Peas, pasta, sauces etc. can be frozen and kept for a long time.
National Sports Day 2022: Today is National Sports Day, know how to encourage children to participate in sports
Disclaimer: This material, including advice, provides general information only. It is in no way a substitute for qualified medical opinion. Always consult an expert or your doctor for more details. NDTV does not claim responsibility for this information.
Twin tower demolished: Nearby buildings safe, 10 meter boundary of ATS Village broken